I was reminded today of a
link
someone sent me at my old internship and it put a smile on my face on a grim Monday morning.
Glass Cathedrals
doesn't conjure up an image of a massive glass-fronted box with one or several tiny people inside but that's exactly Lisa Swerling has created.. With a multitude of designs, including a vast blue expanse on which is a woman on a lilo:
A collective of nuns: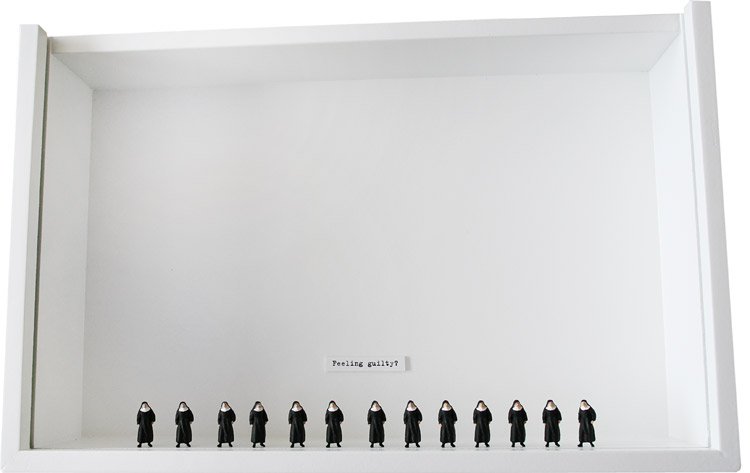 And my personal favourite, a customisable one on which you can put the hikers on any part of the UK you wish.
Ok, so they're a bit pricey at around £400, but it's a really cool idea for the minimalist type. If I had money and a large amount of white wall, I'd definitely buy them.
All images copyright 2001 Lisa Swerling's Glass Cathedrals.